Insoles are crucial in relieving foot pain from Morton's neuroma and plantar fasciitis. FitMyFoot is known to produce quality insoles that match your foot's unique properties. It was called WIVV before. The customization is done through an application, ensuring stylish and comfortable wear.
Keep reading my FitMyFoot insoles review if you're searching for quality insoles that offer complete comfort when running.
FitMyFoot Insoles Application
Download the Play Store or Apple Store smartphone application to customize your insoles. I liked the FitMyFoot application because it's straightforward to use. After downloading the application, you need to answer several questions, including what made you download the application and the type of pain you've been experiencing over the months.
Next, take a clear picture of your feet, preferably with help from a friend. If you're okay with doing it alone, grab 8.5 by 11 inches of paper.
After removing your socks, place the single sheet of paper on a wall. Don't forget to keep your right foot on the wall. Three corners of the paper must be on the screen. However, the application will not take photos if you don't place your foot correctly. Now that you have captured the right foot, repeat the same steps on your left foot.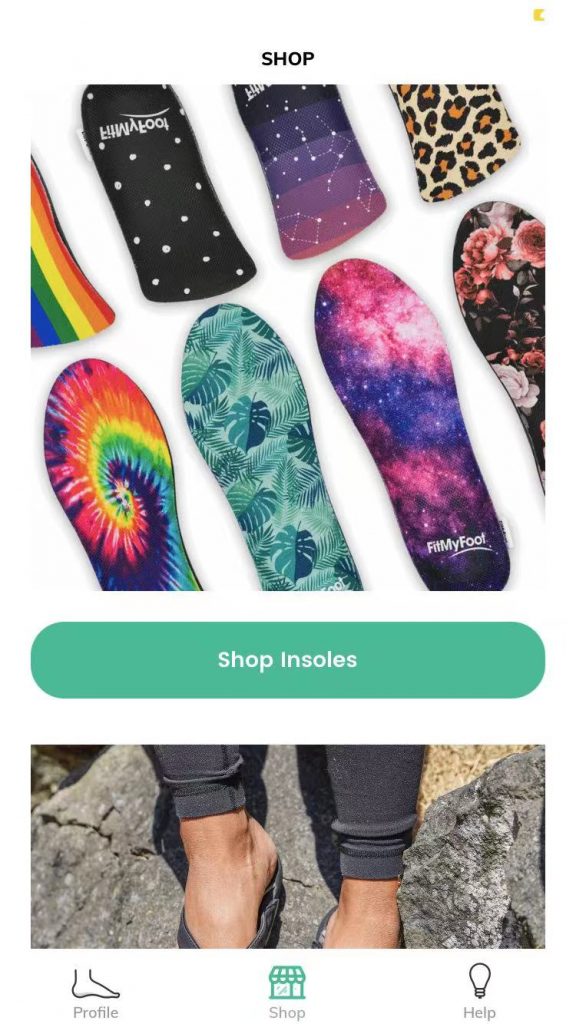 The application might also ask some users to capture a clear image of their arches. While it's challenging, I prefer rotating my phone to landscape, allowing me to keep it at the perfect angle. Always start with your right foot, followed by your left one. Remember to review the images' quality to ascertain they are perfect.
The application allows you to shop after completing your profile. Depending on your preference, you can choose either full-length custom-fit insoles or ¾ length insoles. The next step is choosing your preferred pattern. Selecting your insoles' color is the last step to ordering your FitMyFoot insoles.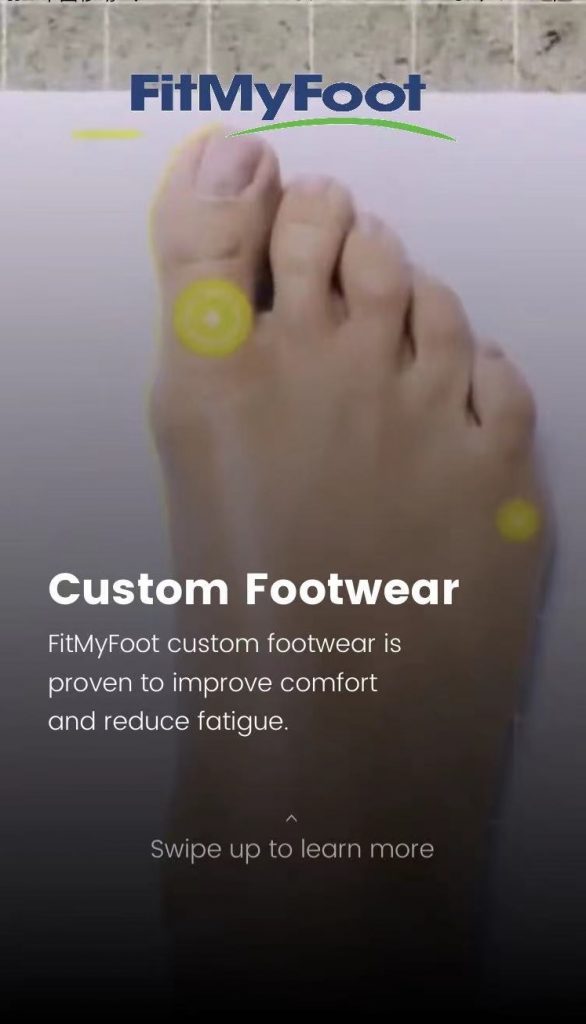 FitMyFoot Insoles are Delivered
After placing an order, it only takes around ten business days to get your FitMyFoot insoles. One thing I love about buying from FitMyFoot is that their products are well-packaged. My insoles package had a modern design and a user manual. Because the maker allows extra personalization on their products, I requested they put my name on the insoles.
After opening my package, I was shocked that the insoles were designed to fit my arches. It was a common remedy for my foot pain when wearing flat shoes.
I even had to test the insoles with my old sneakers, which I had disposed of earlier for causing too much pain on my heels. The results were impressive, and I can't mind ordering the same insoles again.
Here are the most impressive features I love about FitMyFoot insoles.
Made From Nylon
Unlike other insoles brands, FitMyFoot is made from quality nylon material. The nylon in these insoles makes you feel extra comfortable. Over 99% of buyers have reported increased comfort and stability after purchasing these insoles. Besides providing excellent support, the insoles remain in shape when running.
The Manufacturer Includes a Cushion
FitMyFoot features a cushion, which helps provide adequate support. I've used these insoles for years and can attest that the cushion isn't too much like in other insoles. In addition, the included cushion has never been hard on my heel.
The Maker Allow Additional Customization
Being the insoles manufacturing industry leader, FitMyFoot utilizes the latest software stack technology, allowing customers to customize their orders. You can request a customized insole according to your specific size. With the technology, you only need to take several photos and 3D scans and upload them.
Compatible with Different Types of Shoes
You can wear FitMyFoot insoles with any shoe, including flip-flop slippers.
Waterproof and Sweat Proof
The insoles will deliver custom comfort even during wet months. The waterproof feature on these insoles makes them durable and easy to shrug off moisture. You're guaranteed fresh and dry feet because the insole instantly absorbs perspiration.
Absorb Shock
The shock absorption properties are one of the most impressive features I like about my insoles. The FitMyFoot is uniquely designed to absorb more energy on every foot strike, which is crucial if you'll be using the insoles when running.
While they will not entirely prevent injuries, the insoles will lower the stress and strain on your foot. FitMyFoot is undoubtedly the ideal insole if you want something that reduces impacts when running.
Plantar Fasciitis Patients Can Use Them
Having used FitMyFoot insoles for years, I ordered a brand new pair for my husband because he stands for many hours while working. The pair has been of great help to him when running too.
My husband always complained of foot pain, which was more intense in the middle of his heel. At one point, the pain worsened, and we had to look for a solution. He would even avoid wearing closed shoes when leaving for work.
Since purchasing the insoles, he has never complained about discomfort while working or running. Besides being used for plantar fasciitis, FitMyFoot insoles are ideal for sports persons and older people.
Flexible
I've used different insoles brands, but FitMyFoot insoles are always my best option because of their flexibility. These insoles allow your ankles to move flexibly and smoothly even when you change surfaces. The flexibility feature is vital in reducing the force on your heel cup.
It was called WIVV before.
The Insoles Support Has Health Benefits
FitMyFoot boasts impressive shoe-insole technology to prevent injury when walking. Because the insoles are made to increase foot pressure distribution, they work on improving subjective comfort and lowering pain and discomfort in different positions. The insoles will also reduce stiffness, especially if you stand long.
Money Back Guarantee
The manufacturer believes in the quality of their products, so they provide a 30-day money-back guarantee to their customers. If you aren't satisfied with your delivery, you can return it within 30 days and request a full refund.
They Offer Discounts
If you want to try FitMyFoot insoles, browse their website for the latest discount code. Although some discount codes are only available for a few weeks, others may be active until the product is out of the inventory. In addition, some FitMyFoot discount codes may only be used on specific products.
One Year Warranty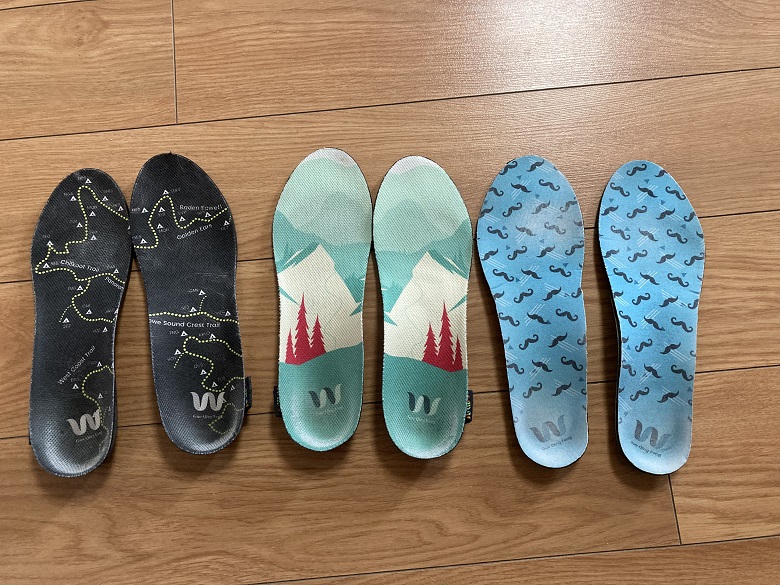 It was called WIVV before.
FitMyFoot assures its customers that all its products will last at least a year. You can ask for a brand-new pair if the insoles don't last. However, this only covers defects originating from workmanship or damages under normal use.
Using Your FitMyFoot Insoles
You don't need factory insoles in your shoes when you order full-length insoles from FitMyFoot. In the package, the manufacturer indicates that some users may need to trim the insoles in their shoes. My insoles were slightly larger, so I had to trim them to fit on my shoes.
Every time I purchase FitMyFoot insoles, I usually remove the original insoles and use them as a guide to a perfect trim. Trimming your insoles a little less is advisable until you get the right fit.
My Experience with FitMyFoot Insoles
I'm a hiking enthusiast, and before testing FitMyFoot insoles, I faced many challenges when using other insoles brands. Buying these insoles has been the best decision for my high arch condition. The insoles have dramatically reduced my knee and hip pain.
The delivery is also fast, and you should expect to have your package between 7 and 10 days. I'm sure you'll love the insoles' unique design and accuracy that will fit your foot. My recovery from a foot injury is always faster while using these insoles. I love doing squats, and my insoles provide less pressure on my knees.
I've several pairs, which I insert on my boots a few days a week when hiking. I use the other pair of insoles on my old wood heels. When I placed the first order, I never thought the insoles would do instant magic on my back pain.
I had faced a lot of frustration with low-quality insoles, which did little to solve my ever-hurting back. I'd even use a foam roller on my back, but all attempts were unsuccessful. Now I don't need a foam roller on my back, so I trust FitMyFoot insoles. Honestly, my knees have never faced such a kind of comfort, even after standing for hours.
FitMyFoot Insoles Review Final Thoughts
With many brands in the market, choosing a quality insole that provides extreme comfort and reduces back pain can be overwhelming. I would always select FitMyFoot insoles anytime because they allow customization. You don't have to worry about your insoles not fitting on your shoes because the application lets you digitally map your feet.
You'll notice an instant reduction in knee pain. If you are unhappy with what you ordered, you can request a full refund. While cheaper insole brands are in the market, I'd recommend these insoles because of their high-quality craft that will serve you for years.
Whether you're an athlete or a hiking lover, be guaranteed these FitMyFoot insoles will deliver a new level of comfort. We hope my FitMyFoot insoles review provided helpful insights as you plan on purchasing your next insoles.